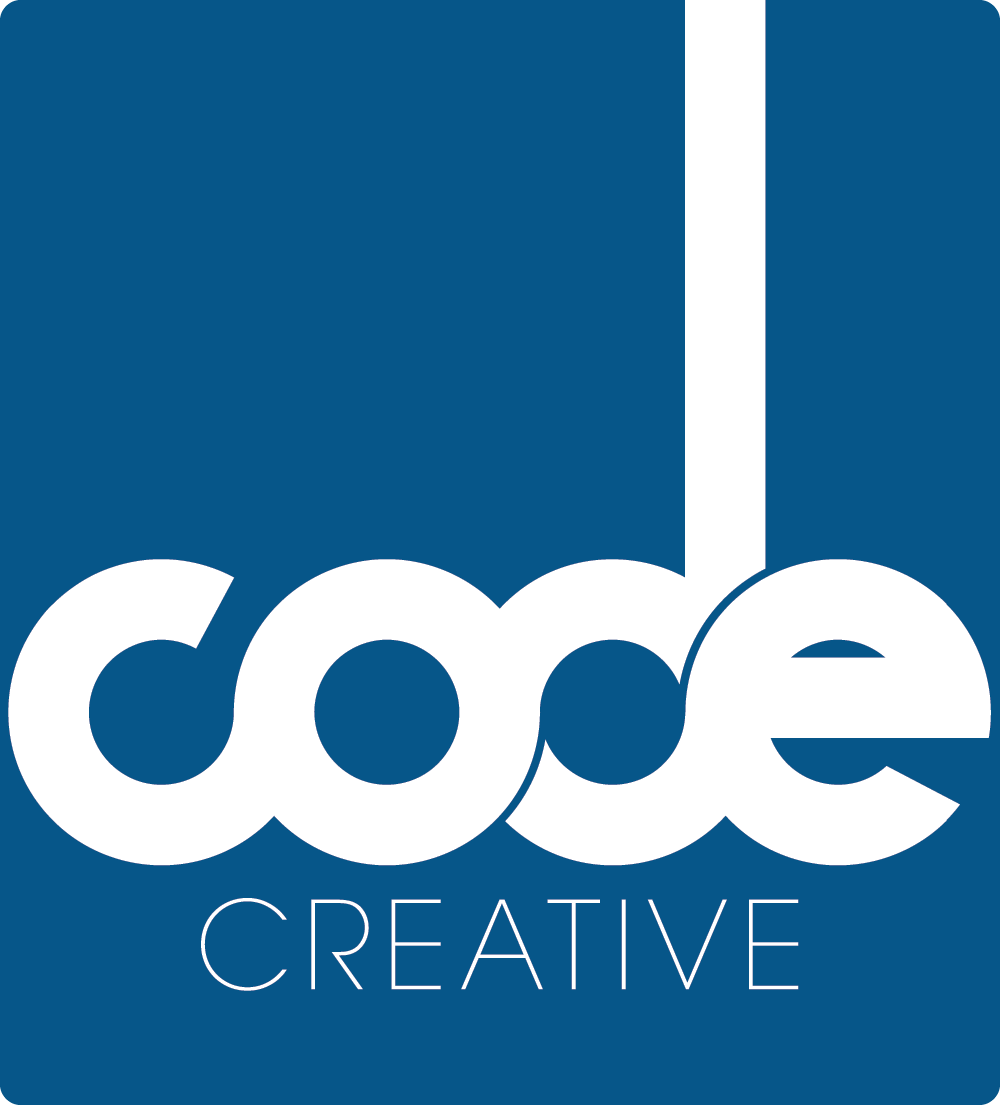 THE TELEGRAPH - ROBOBLOGGER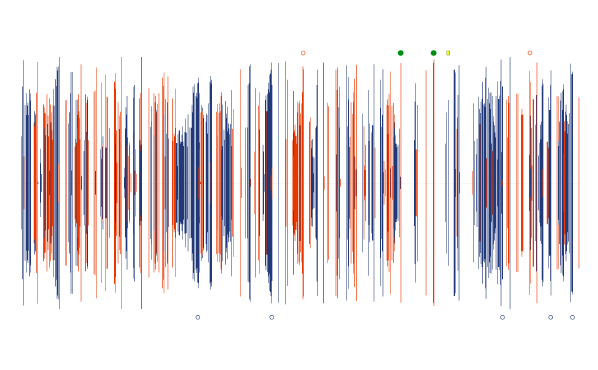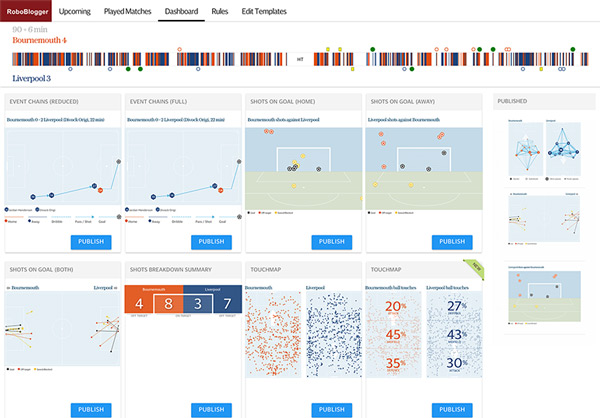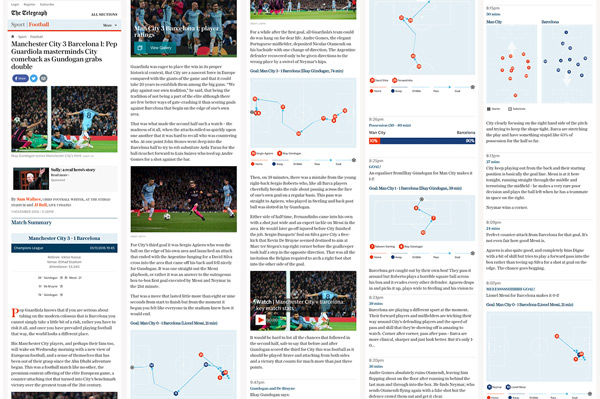 Roboblogger - Enhancing The Telegraph's reputation for insight and analysis by creating and publishing dynamic and rich visualisations of football action in real time for the audience.
Lead developer - Frontend (JS and SVG)
The Telegraph as part of the Google Digital Initiative program
The book: Roboblogger was a fantastic project to be a part of so I had a book printed for the amazing team members involved. Feel free to have a look (PDF 6.2mb).
press: NiemanLab
CNN INTERNATIONAL - UK ELECTION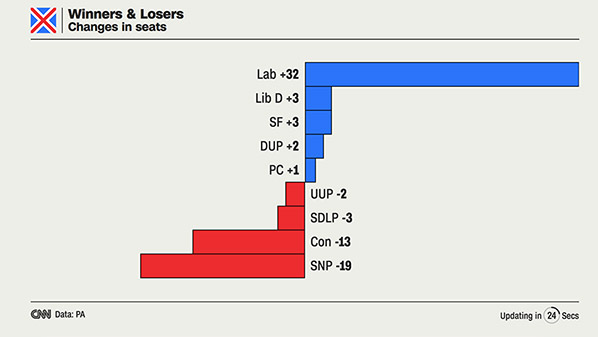 Developed multiple widgets to display the live results for the UK 2017 General Election on the CNN International homepage.
Lead developer - Frontend JS (Preact)
for CNN International
GOOGLE FIBER & STARBUCKS COMMUNITY BOARD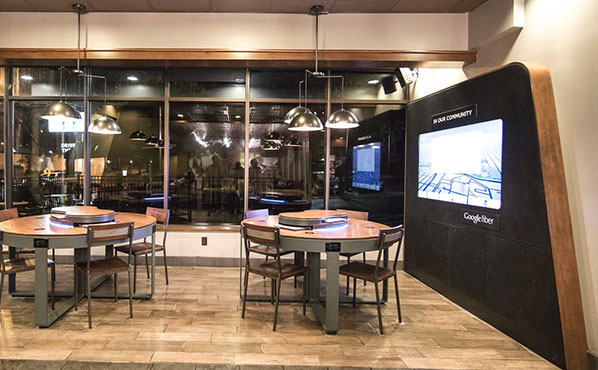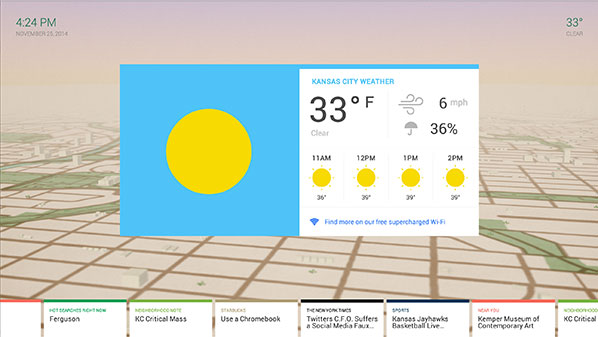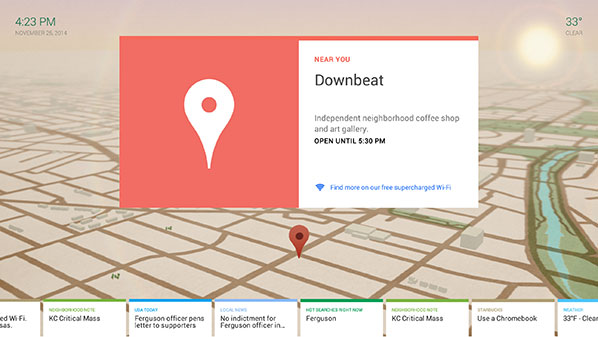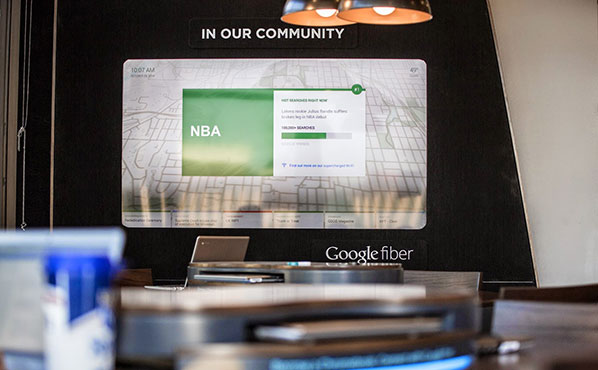 Kansas City is the first location in the USA to get Google Fiber broadband and they partnered with Starbucks to install it in one of their stores. Our contribution was a community board highlighting the local area using various APIs to gather data. This is a Backbone JS based application with a WebGL environment. UI and content elements are layered over the top of the 3D scene. This web application runs on a 65inch display from 5am to midnight every day in the Starbucks located at 41st and Main in Kansas City, MO.
Lead developer - Javascript
rehabstudio for Google and Starbucks
press: The Next Web
PEPSI STREETS OF ART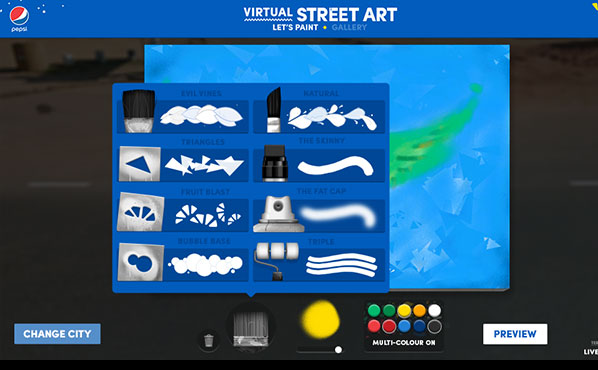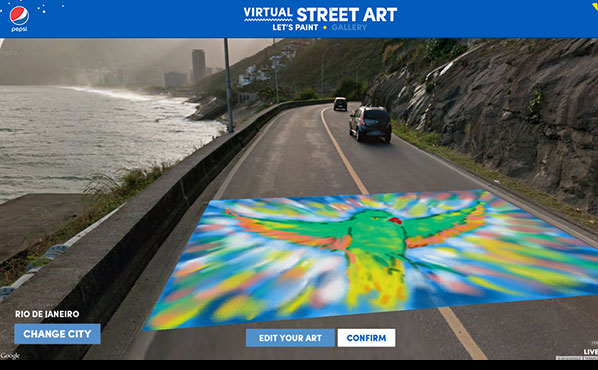 To celebrate football in Brazil, users are invited to create custom artwork to be overlaid on Google Street View scenes as if they were painted on the streets of Brazil
Developed 3D overlay and animation of the user created artwork to match the Google Street View scene. Javascript and canvas.
Pereira & O'Dell and rehabstudio for Pepsi
TALKTALK TV TIME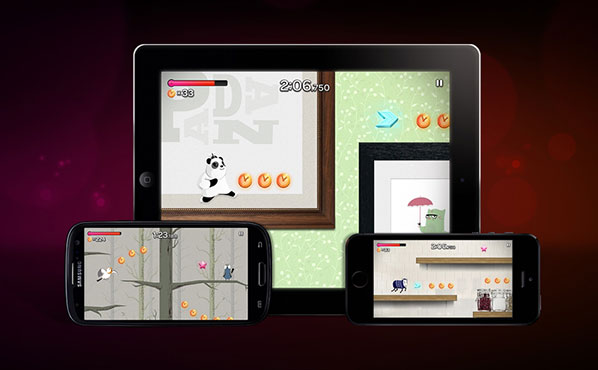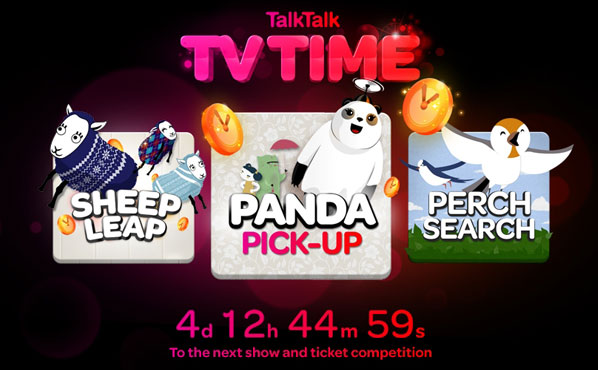 iOS and Android app in support of TalkTalk and The X Factor. New levels released each week gave viewers chances to win tickets to a live show the next week.
Lead developer - Flash and Adobe Air for iOS/Android
CHI & Partners and rehabstudio for TalkTalk
FWA MOBILE OF THE DAY 29th December 2013
Featured on App Store under Best New Games
VIRGIN BLINKWASHING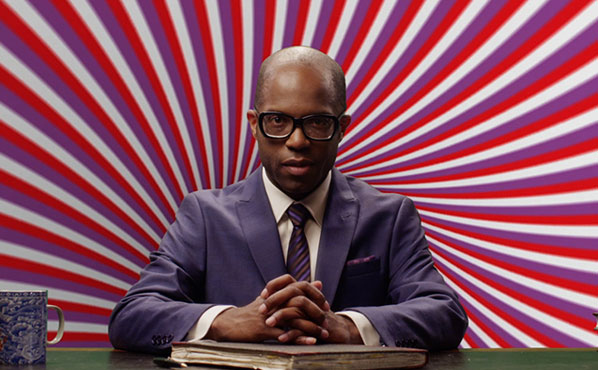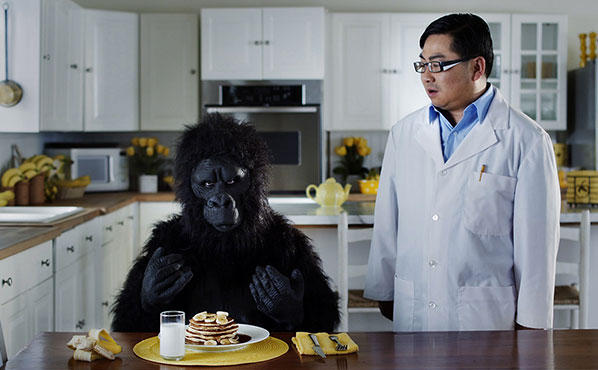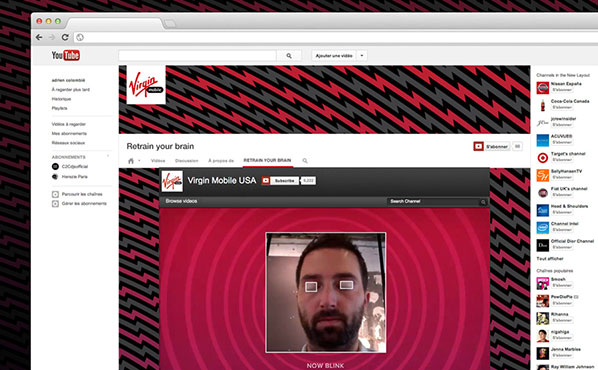 Blinking seamlessly changes between 20+ different videos using the same script
Lead developer and R&D for blink capturing solutions in JS & Flash
Mother NYC and rehabstudio for Virgin Mobile USA Youtube channel
FWA SITE OF THE DAY: 29th October, 2013
ID GUM ARTCADE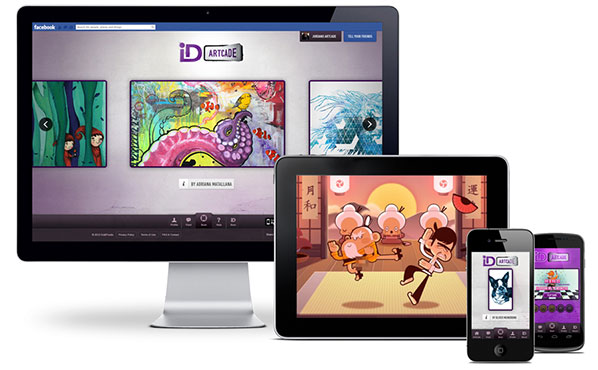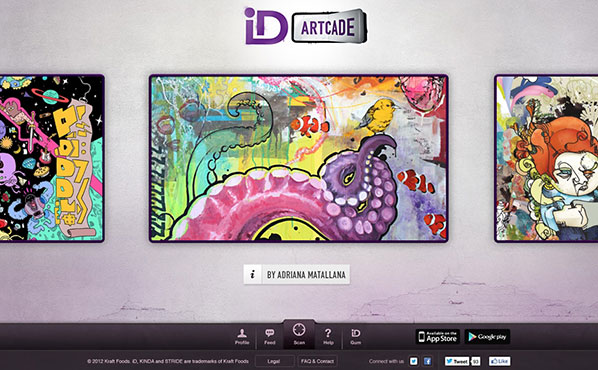 ArtCade is a desktop, mobile & tablet gaming platform that is "Kinda an art gallery. Kinda an arcade." iD gum packs have 18 unique pieces of art created by up-and-coming artists. By scanning the artwork on desktop or mobile app, games and powerups are unlocked. A flick of the switch turns the artwork into a game where players can play on their own or challenge friends.
Lead developer - Flash and Adobe Air for iOS/Android
Droga5 NYC and rehabstudio for iD Gum
FWA MOBILE OF THE DAY: 6th February, 2013
FWA SITE OF THE DAY: 6th February, 2013
LITTLE BIG PLANET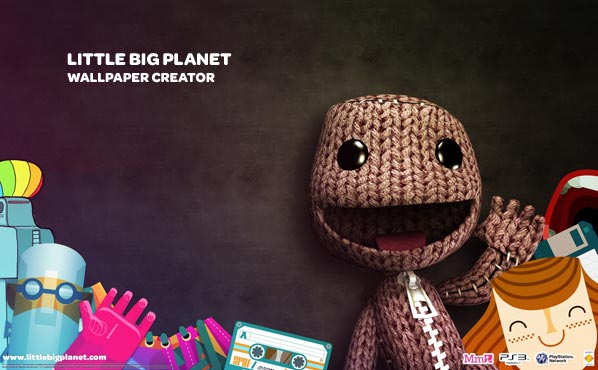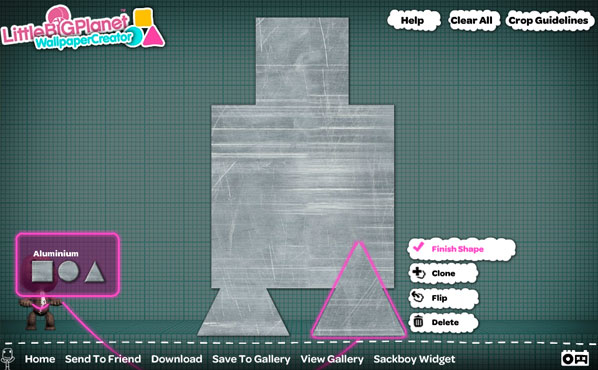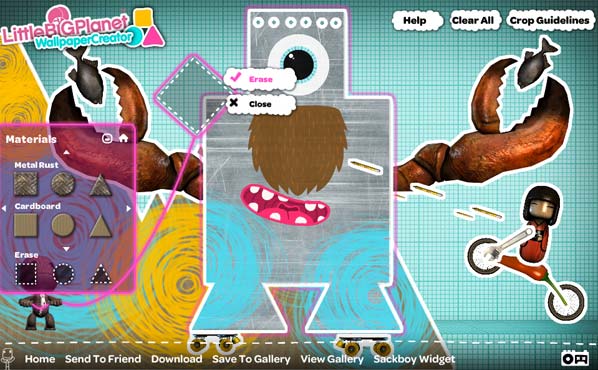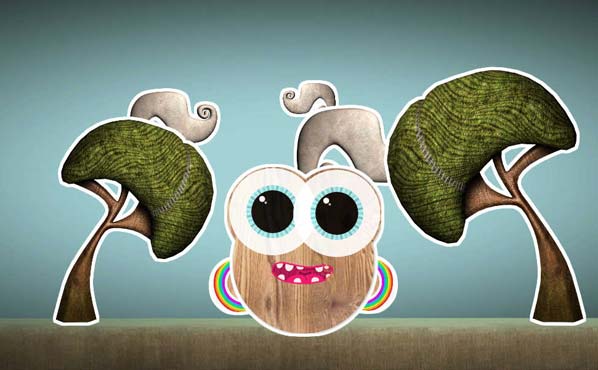 Website for LittleBIGPlanet.com carrying over the wonderfully unique personality of then soon-to-be-launched Playstation 3 game. "Create" tools were developed to let fans create and share wallpapers & embeddable sackboy widgets by the tens of thousands. Localised in 12 languages.
Developed Wallpaper & Widget Create tools
bloc media for sony (SCEE)
SIGUR RÓS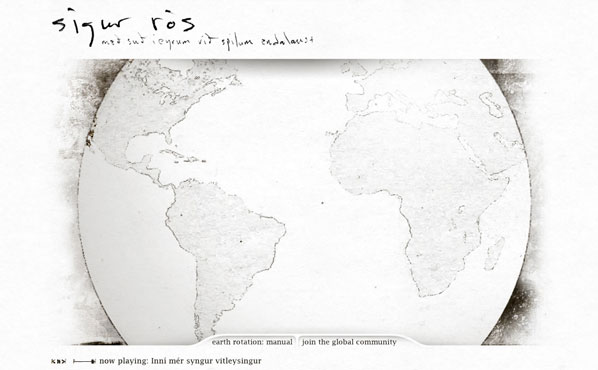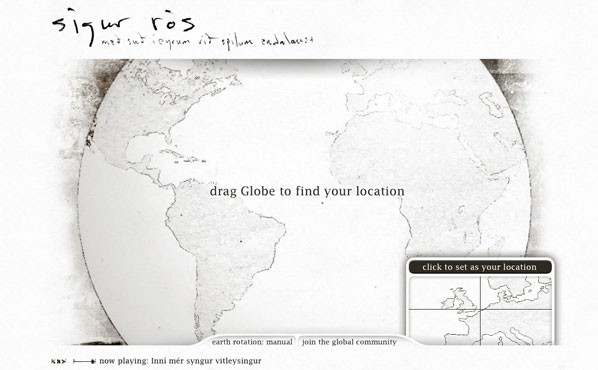 A global community project for EMI - with a two week deadline - using data from last.fm's API and fan-added information to show the diversity and geographical spread of the band's listeners. The new album was streamed while fan data was mapped to the hand-drawn textured 3d globe; visually evolving over time.
Lead Flash Developer
bloc media for sony (SCEE)